Pay by PayPal eligible for Free Return Shipping, Purchase Protection (even if you don't have a PayPal account)

Follow these STEPS:

1. If you have a PayPal account, please try to pay with your PayPal account.

2. If you do not have a PayPal account, please select PayPal on the checkout page and click the Complete Order button. You will then be directed to a page that has access to PayPal and debit/credit card payments (for the latter option, you don't have to register for PayPal).

Pay by PayPal Guest Checkout 4 steps:
Step 1. Complete order On Check out page (even if you don't have a PayPal account)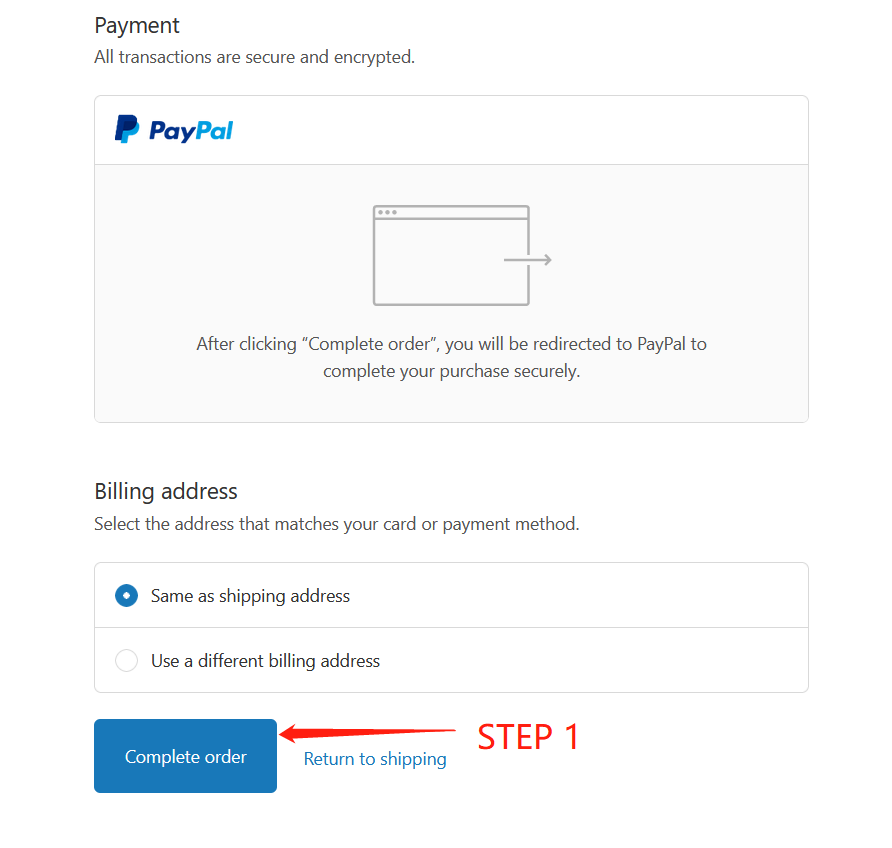 Step 2. Click on "
Pay with Debit or Credit Card
".
Step 3. Fill in your Credit Card info and complete your order.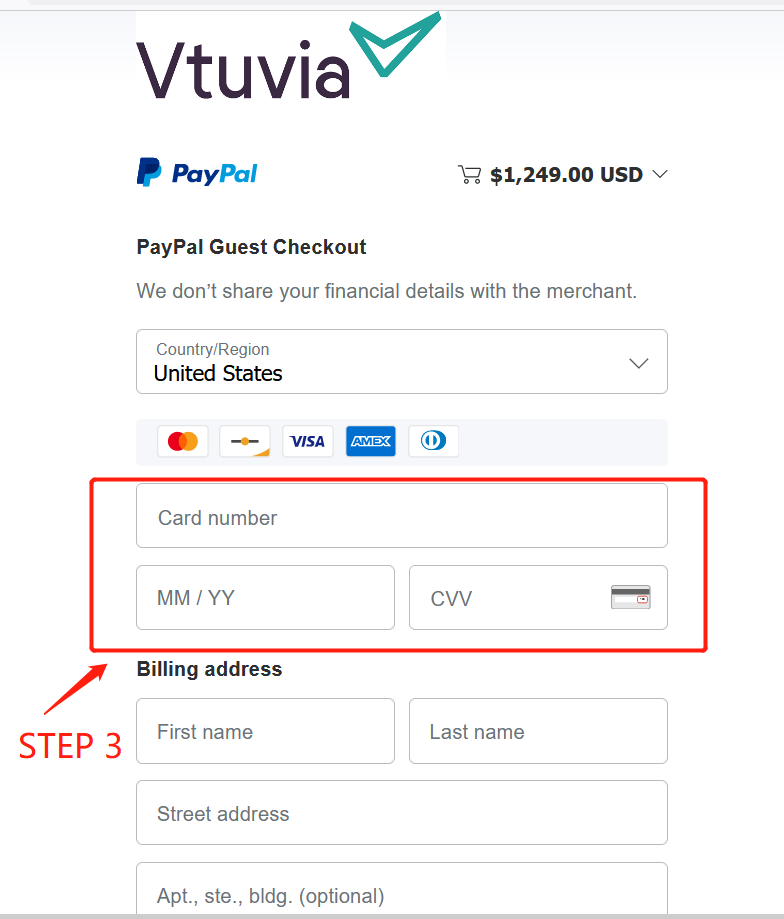 Step 4. Continue as Guest or Creat a PayPal account
Note: If you pay by credit card, our system may refuse your payment in some way during checkout to prevent possible credit card fraud. It is best to call your credit card company or bank in advance to let them know about the purchase so as not to be rejected.